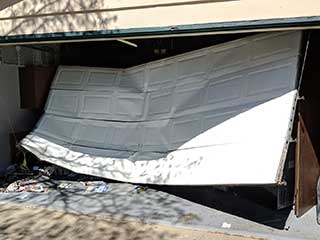 Imagine coming home very late at night and you cannot park your car inside the garage because the doors won't open. It can turn into a nightmare very quickly for you. The chances would be increased that a burglar could break into your car and steal some things from it or worse, steal the car itself. You do not have to worry though, should you find yourself in such a situation, because emergency service for your garage door is just within reach.
Garage Door Repair Wood-Ridge specializes in any type of garage door services. Beginning with installation, to the repair and replacement of any and all garage door parts we are your trusted technicians. Moreover, we do offer round-the-clock emergency services for our clients. We understand that garage doors are subjected to different stress and are bound to breakdown anytime. With this in mind, we have made ourselves available for you any time.
We Service Your Problems Anytime, Any Day
No matter what kind of garage door problem you may encounter, our emergency service team of technicians will be on top of it. Whether you have a broken spring, a misaligned track, or a stuck roller we can definitely deal with it. In fact we can even do a panel replacement if there is a need for one.
Our brand of service is known for its quick and efficient responses. We take pride on this so that you can be assured that it will not take long and your problem will be fixed so you can park the car in and get some rest. We are just here for you 24 hours a day; 7 days a week. Just give us a call and we will be flying over to your rescue!
If you want to know more about our company and services, you can send us an inquiry email or call us. What are you waiting for? Get on it now.
You can also count on us for:

Opener Clicker Repair

Track Replacement & Repair

Galvanized Torsion Spring Replacement

Garage Door Opener Track Maintenance