Roller Replacement
Customer Issue: One roller on the right side of the customer's garage door stopped moving completely. It started scratching the track badly and made the door move very slowly.
Our Solution: We applied some lubricant to the preceding rollers to smooth the broken one's ascent, but it still made some nasty screeching sounds when we raised the door off its tracks. The roller replacement itself was easy though, and after we cleaned and oiled the tracks the garage door went back in without any issues.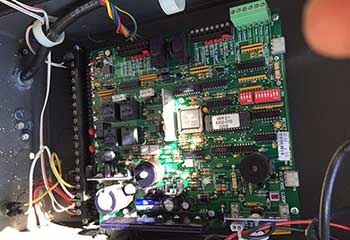 Garage Door Opener Repair
Customer Issue: The customer's garage door opener got choppy with its operation, sometimes abruptly starting or stopping again in the middle of use.
Our Solution: This case had all the hallmarks of a corrupted motherboard. We opened the device and switched out the board for a new one, and then reprogrammed the garage door opener. There were no further problems with operation, so we set about reconnecting everything and ran a final gauntlet of tests. While at it, we took the opportunity to give the customer's garage door tracks some extra lubrication and cleaning.
Barry Butcher
- Carlstadt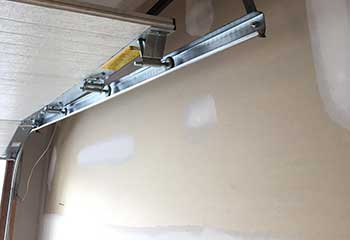 Track Replacement
Customer Issue: The customer's garage door tracks were old, and getting rustier and weaker by the year. Finally, her door had trouble moving evenly along them, and she ordered a replacement.
Our Solution: The garage door tracks were still functional enough for us to lift the garage door off of them properly before removing it entirely. We then pulled out the screws, prying those that were too rusty to turn, and discarded the old pair of tracks. We screwed and bolted the new pair in, leveled them before tightening the screws into place, and then reinstalled the garage door.
Maria Ross
- Hasbrouck Heights